At some point in their lives, Prince William and Kate Middleton are expected to inherit the English throne. While Queen Elizabeth has held her position for an unusually long time, Prince William is only 37 years old, making it very likely that he'll hold the throne at some point in his life.
One of the most interesting aspects about British royalty is the fact that it's one of the oldest and most preserved lineages in history. Among the many riches and estates that British royals own and maintain, the Crown Jewels stand as one of the most famous and expensive.
As the Duchess of Cambridge, Kate Middleton has the opportunity to wear many crown jewels, like Princess Diana's engagement ring and the Nizam of Hyderabad necklace. Once Prince William inherits the throne, the couple will gain access to most of them. Items like St. Edward's Crown and the Jeweled Sword of Offering are valued at $39 and $660 million respectively. No one's ever buying these items, but it's interesting to know that they exist, just out of curiosity's sake.
The British Royal Jewels Instagram account is a must follow for royal fans from all over the world, uploading images of the most famous items of jewelry worn by the royal family. Along with the photo, they also post a small write up of the piece, explaining some of its history and cultural importance. Check out some of the most interesting jewels uploaded on their accounts: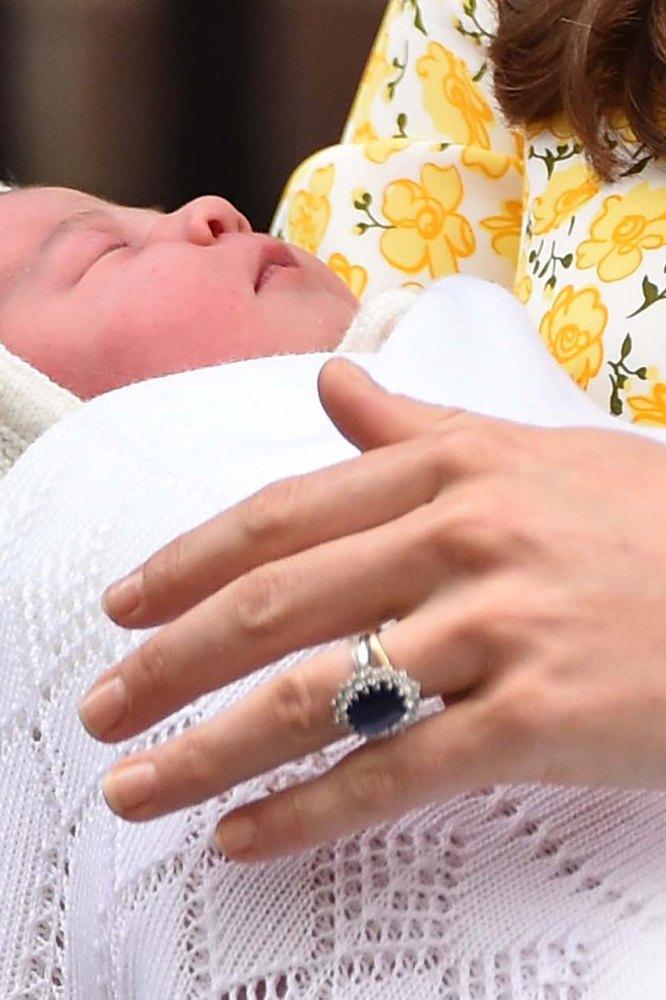 Princess Diana's engagement ring
Prince William proposed to Middleton in 2010 with his mother's 14 solitaire diamond and 12-carat oval blue Ceylon sapphire engagement ring, set in 18-karat gold. The ring was selected from the official royal jeweller, Garrard, by Prince Charles and Diana following their engagement in 1981.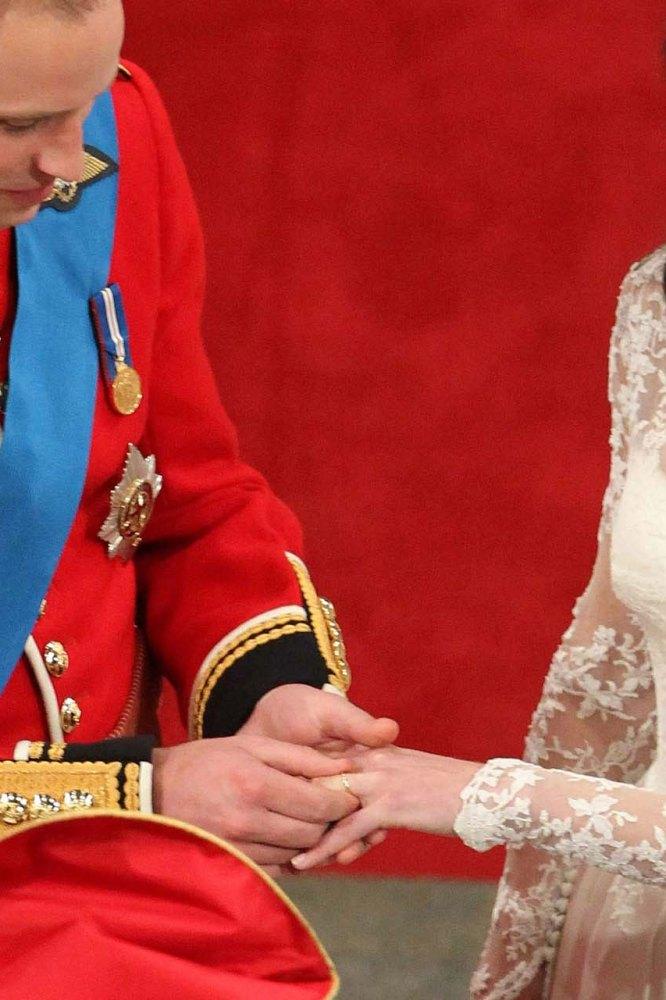 Gold wedding band
The traditional gold wedding band that sits neatly beside the Duchess's engagement ring was made from the royal family's collection of Welsh yellow gold and is similar to the same worn by both the Queen Mother and Queen Elizabeth II.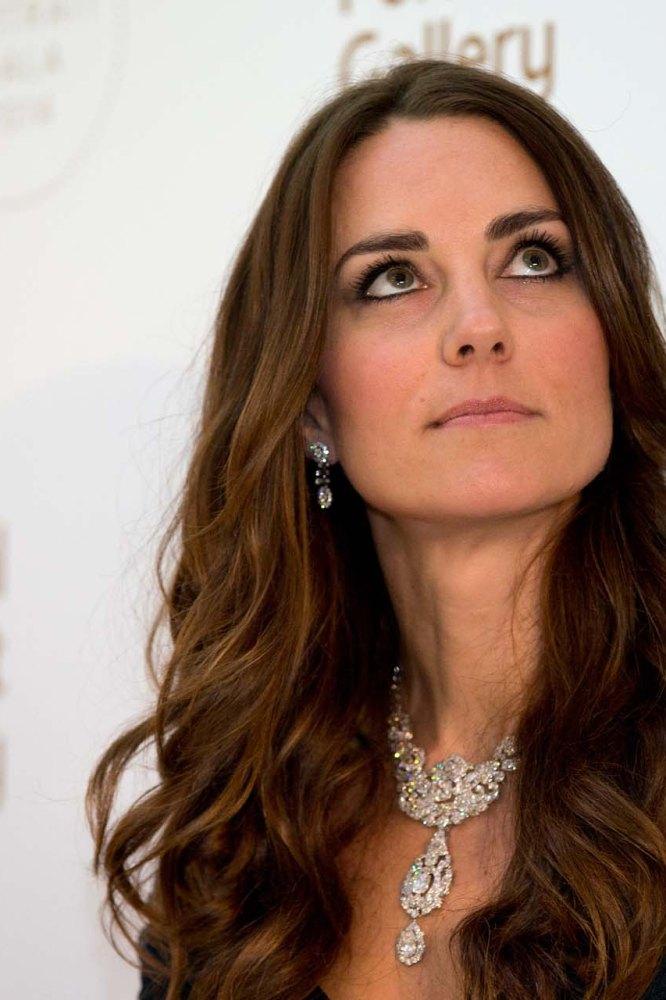 Nizam of Hyderabad necklace
While the Duchess is not known for wearing extravagant and over-the-top pieces, she did step out in an opulent diamond necklace—a wedding present gifted to the Queen by the Nizam of Hyderabad—when attending an event at the National Portrait Gallery.
Gold charm bracelet
Middleton is often seen wearing a charm bracelet gifted to her by Camilla, Duchess of Cornwall, when she wed Prince William, a gold piece complete with a "C" for each of their names alongside a coronet and a crown.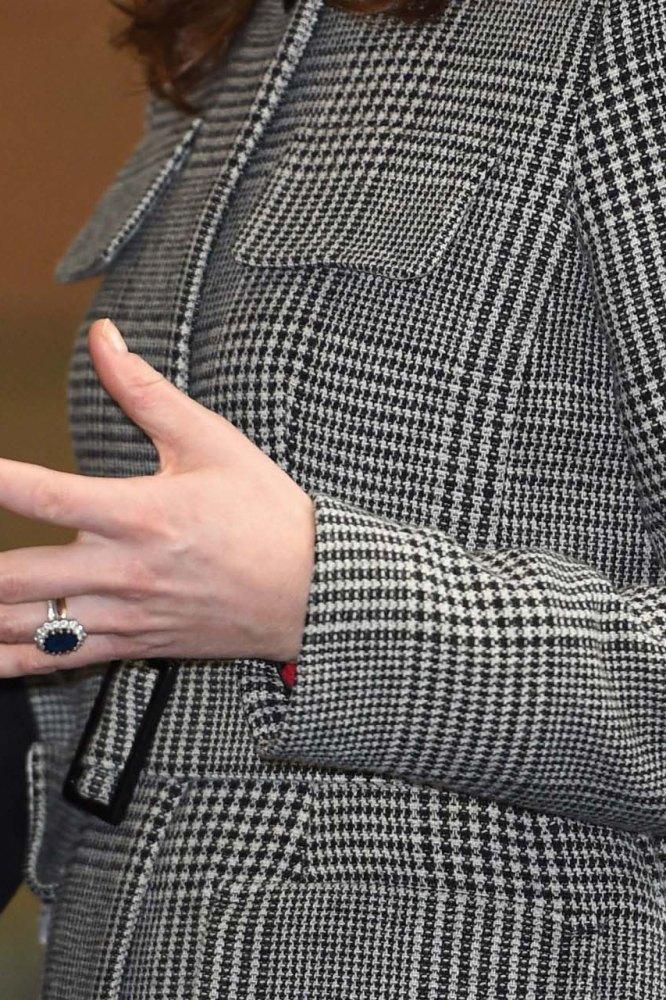 Eternity band
Prince William presented the mother of his children a diamond eternity band following the birth of their son, Prince George. The ring now sits beside her gold wedding band and diamond encrusted engagement ring.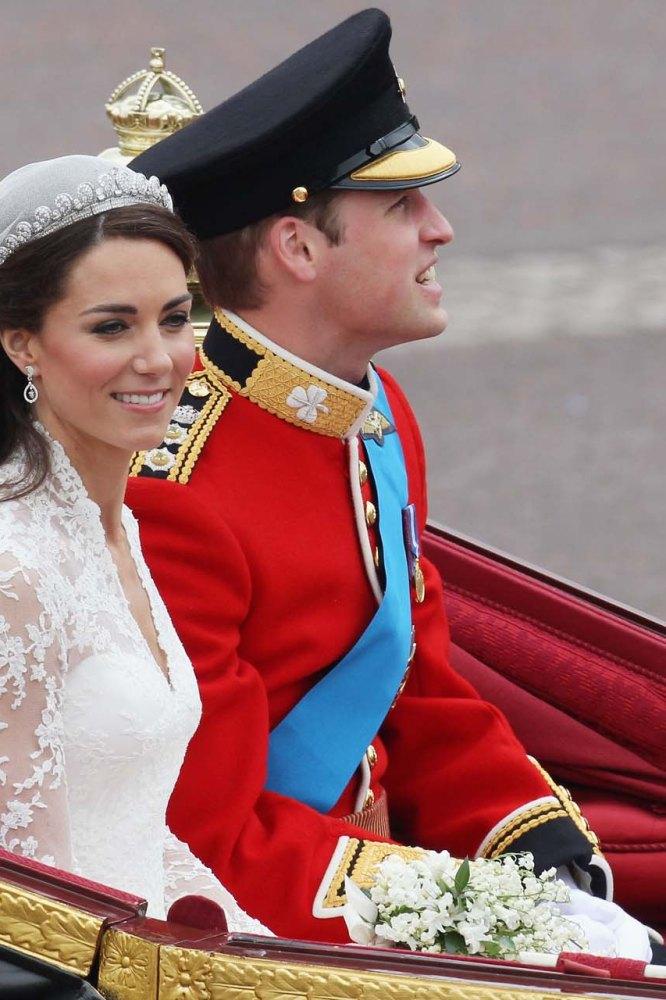 Cartier Halo tiara
Middleton wore the famous Cartier Halo tiara complete with 739 brilliant diamonds and 149 baton diamonds on her wedding day, a piece originally gifted by King George VI to the Queen Mother who then passed it down to Queen Elizabeth II on her 18th birthday.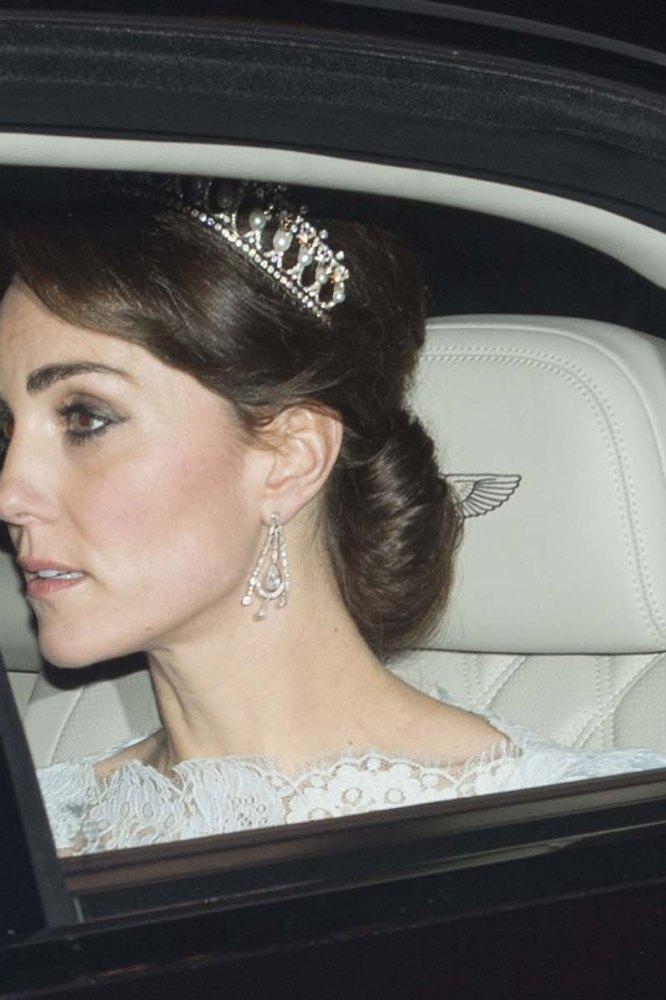 Cambridge Lover's Knot tiara
In 2015, the Duchess had the honour of wearing the Cambridge Lover's Knot tiara, the very same Princess Diana sported frequently. Diamond encrusted and complete with a number of large pearls, the Garrard tiara was commissioned by Queen Mary and remains in Queen Elizabeth II's personal collection.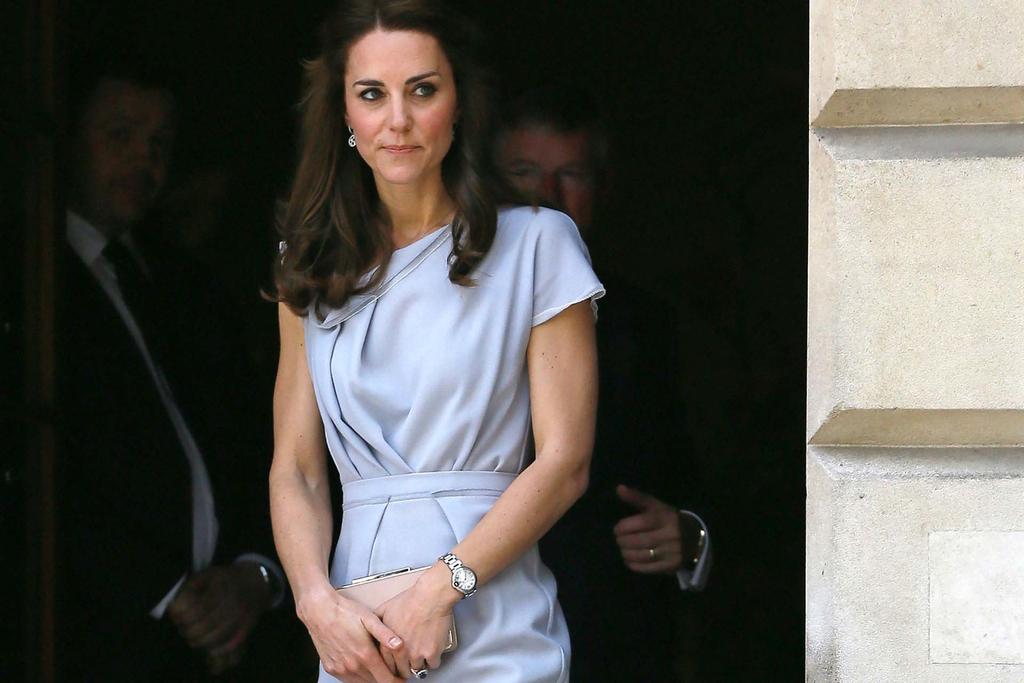 Ballon Bleu de Cartier watch
In celebration of their third wedding anniversary, Prince William gifted Middleton the Ballon Bleu de Cartier watch complete with sapphire detailing—a timepiece quite similar to both Princess Diana's and his own.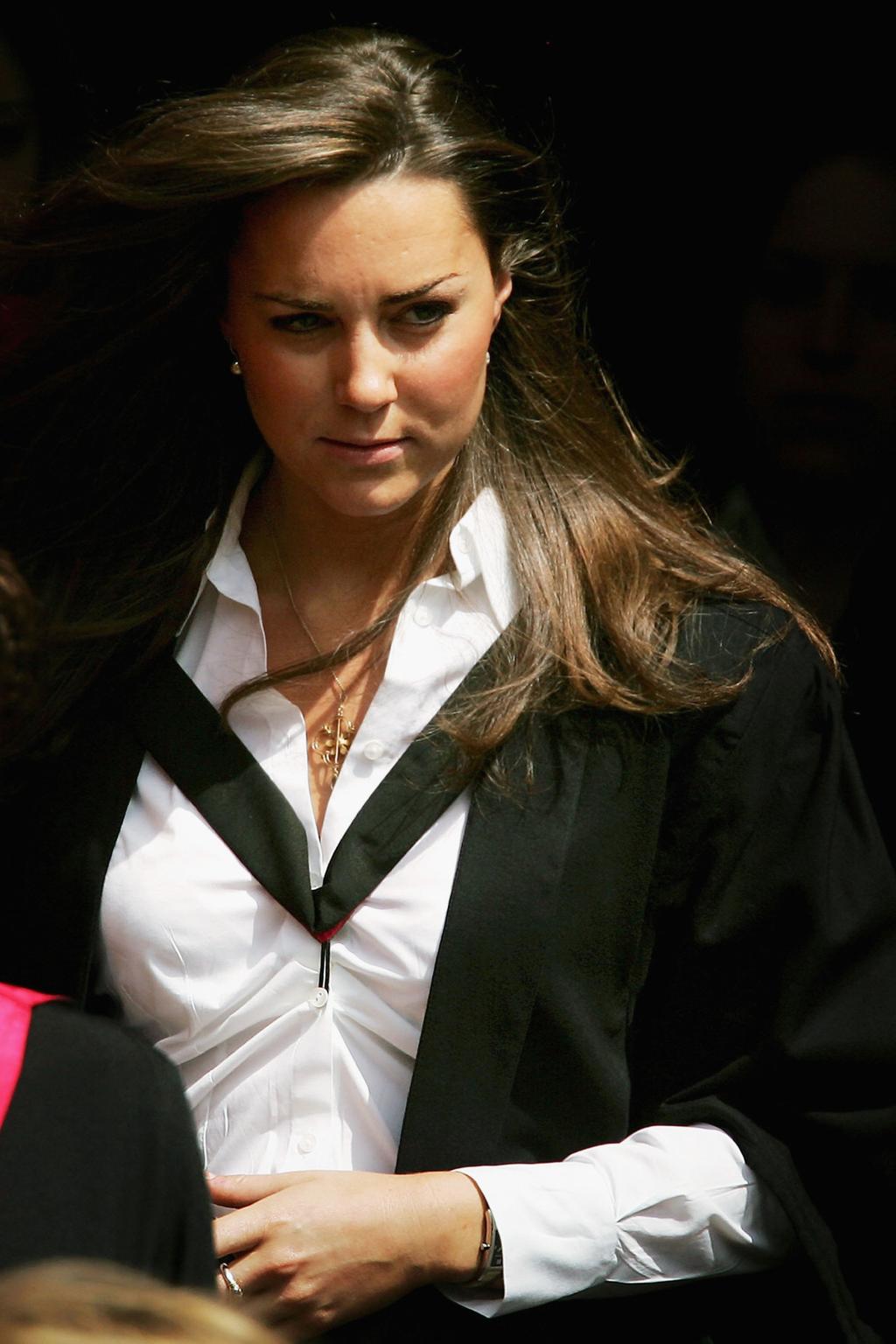 Rose gold ring 
What can only be described as one of the first gifts of many, Prince William presented the Duchess with a rose gold Victorian ring complete with each of their birthstones—garnets for the Prince and pearls for Middleton—during their studies at the University of St. Andrews, a piece she later wore to her graduation.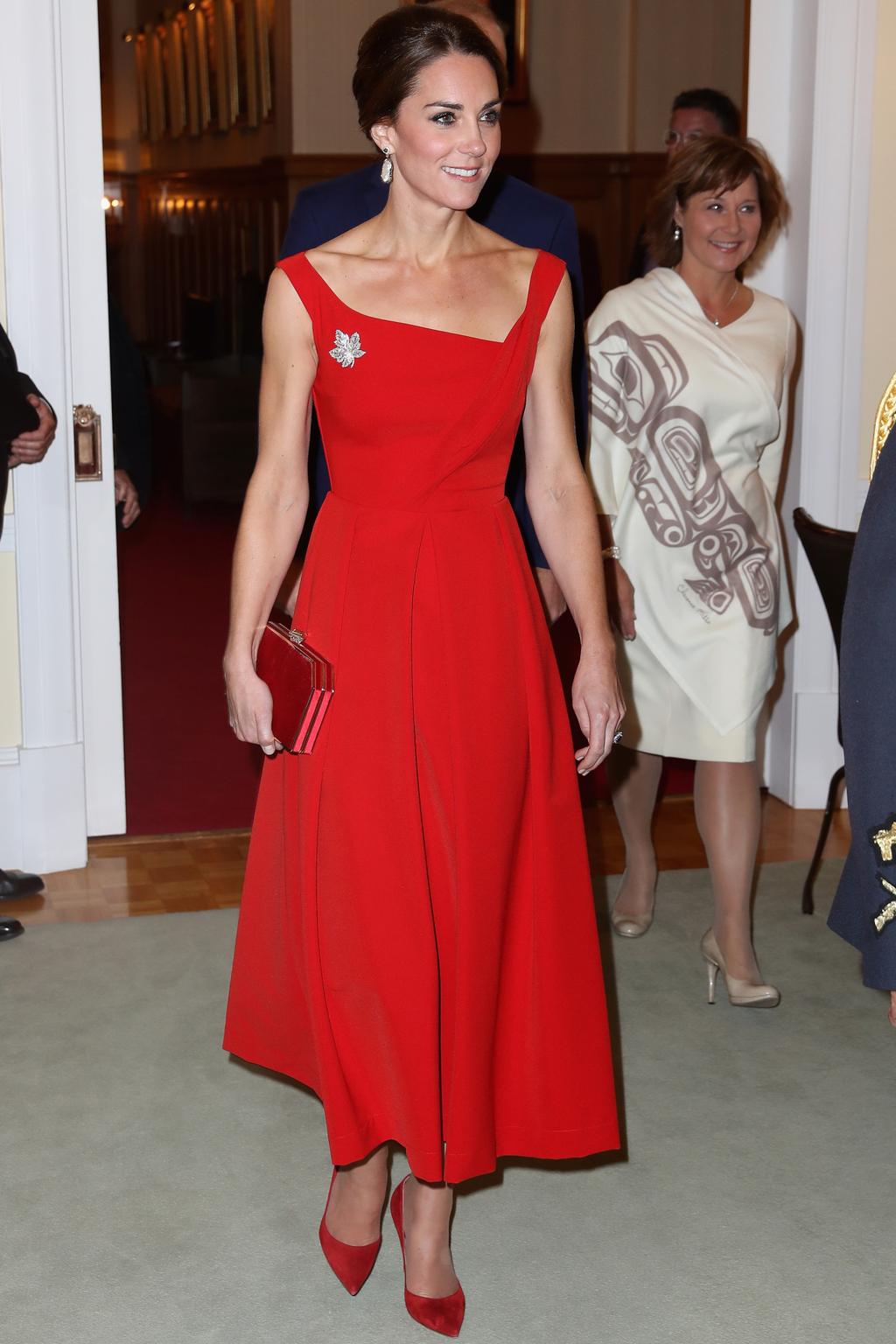 Maple-leaf brooch
The maple-leaf brooch Middleton wore on her tour of North America in 2011 was a gift from King George VI to the Queen Mother in 1939 and has been worn by the likes of Queen Elizabeth II and Camilla, the Duchess of Cornwall.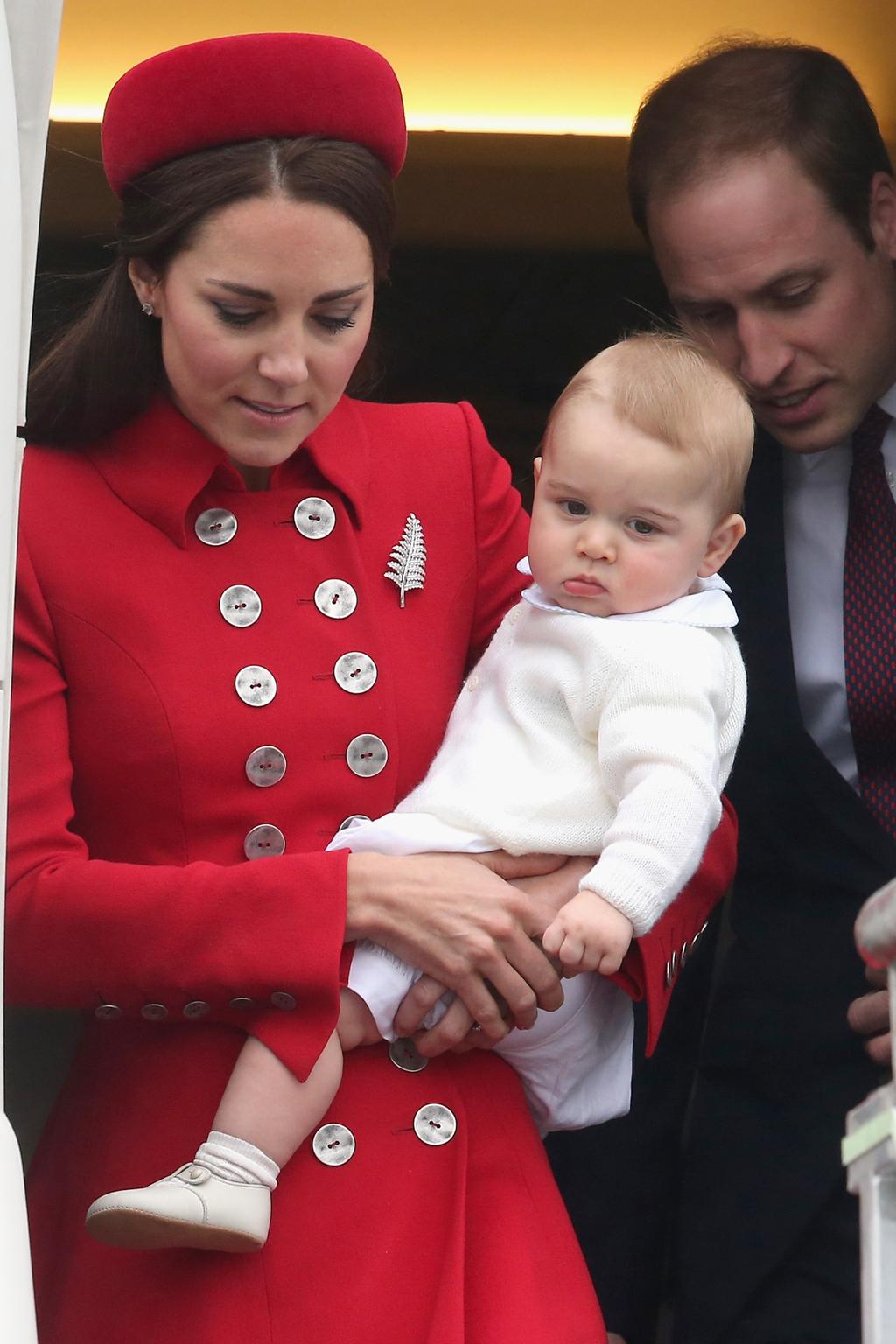 New Zealand fern brooch
The Duchess has been spotted wearing the Queen's fern brooch on a number of occasions, a piece the Monarch was given on her coronation world tour in 1953 by a New Zealand women's group.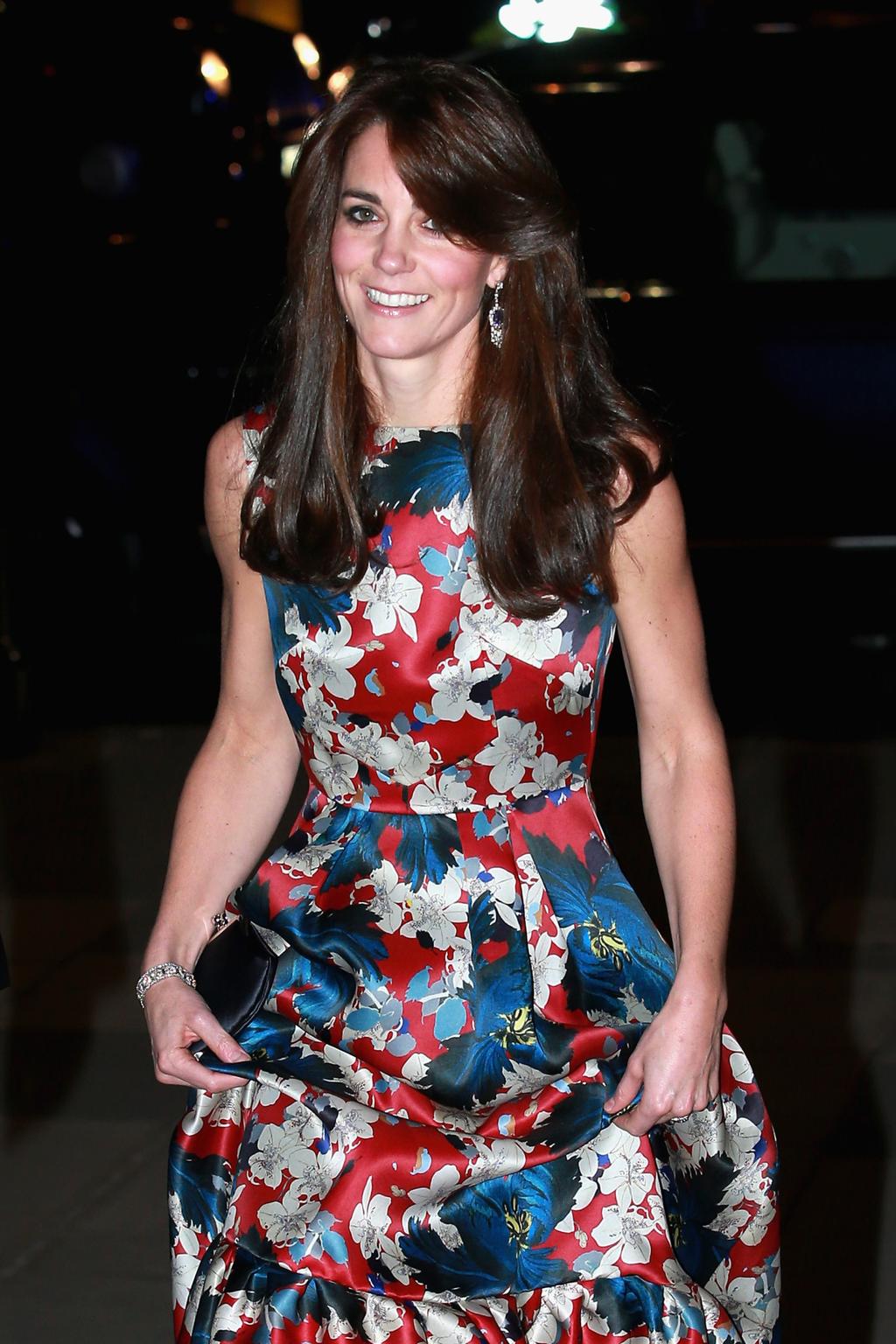 Sapphire and diamond fringed earrings
Sapphires are a royal favourite and feature in a number of crown jewels, including the Queen Mother's fringed earrings Middleton donned at the Women in Hedge Funds dinner in 2015.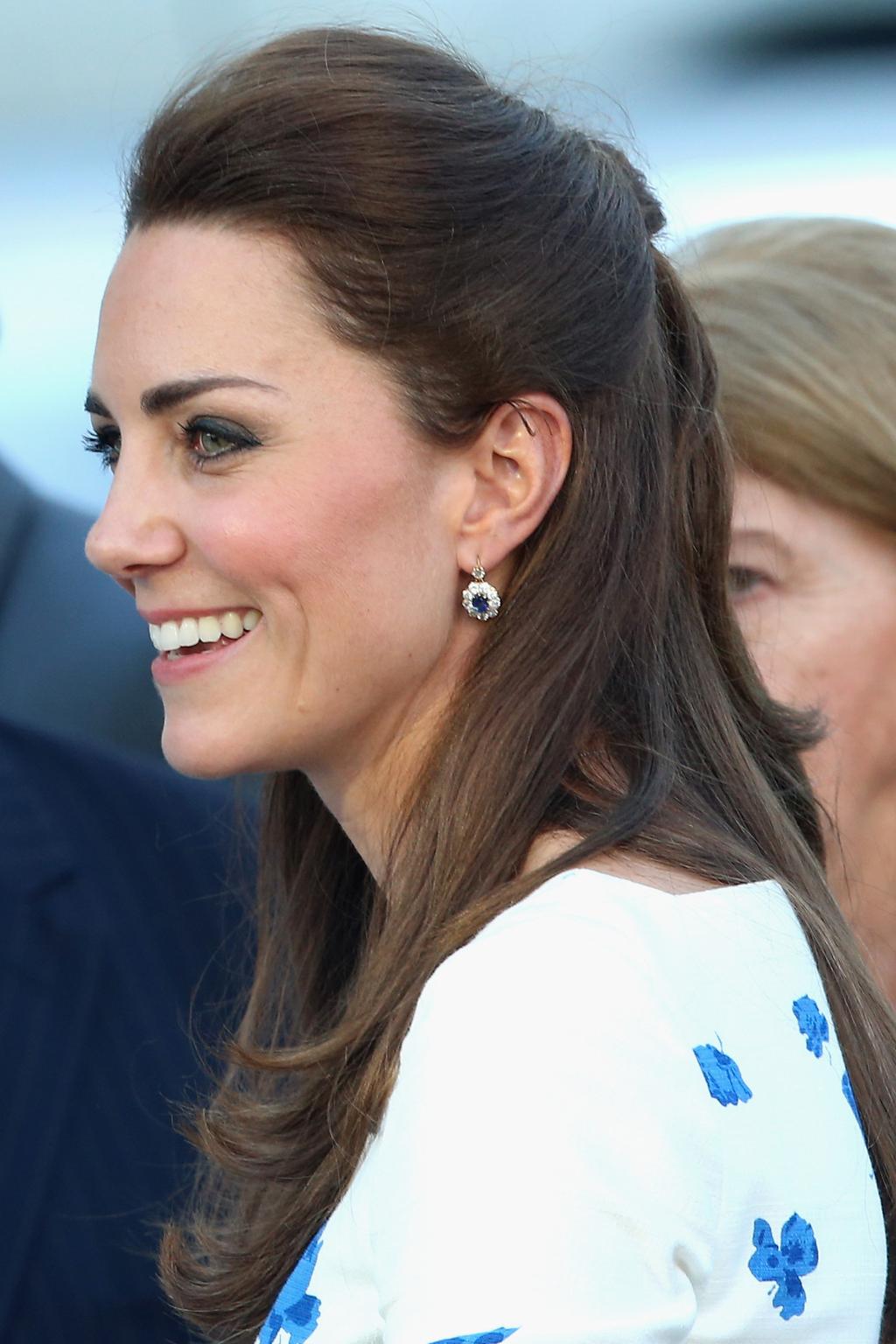 Sapphire and diamond earrings
The Duchess was also gifted a pair of sapphire and diamond earrings from Princess Diana's personal collection by Prince William following their engagement. Middleton then had the gift—that matched her engagement ring—customised into a pair of drop earrings.
Lotus Flower tiara
Middleton has stepped out in the Lotus Flower tiara on a couple occasions, each at an official event at Buckingham Palace. The wedding gift to the Queen Mother in 1923 was reworked from a necklace to tiara and then passed down to Princess Margaret before she passed.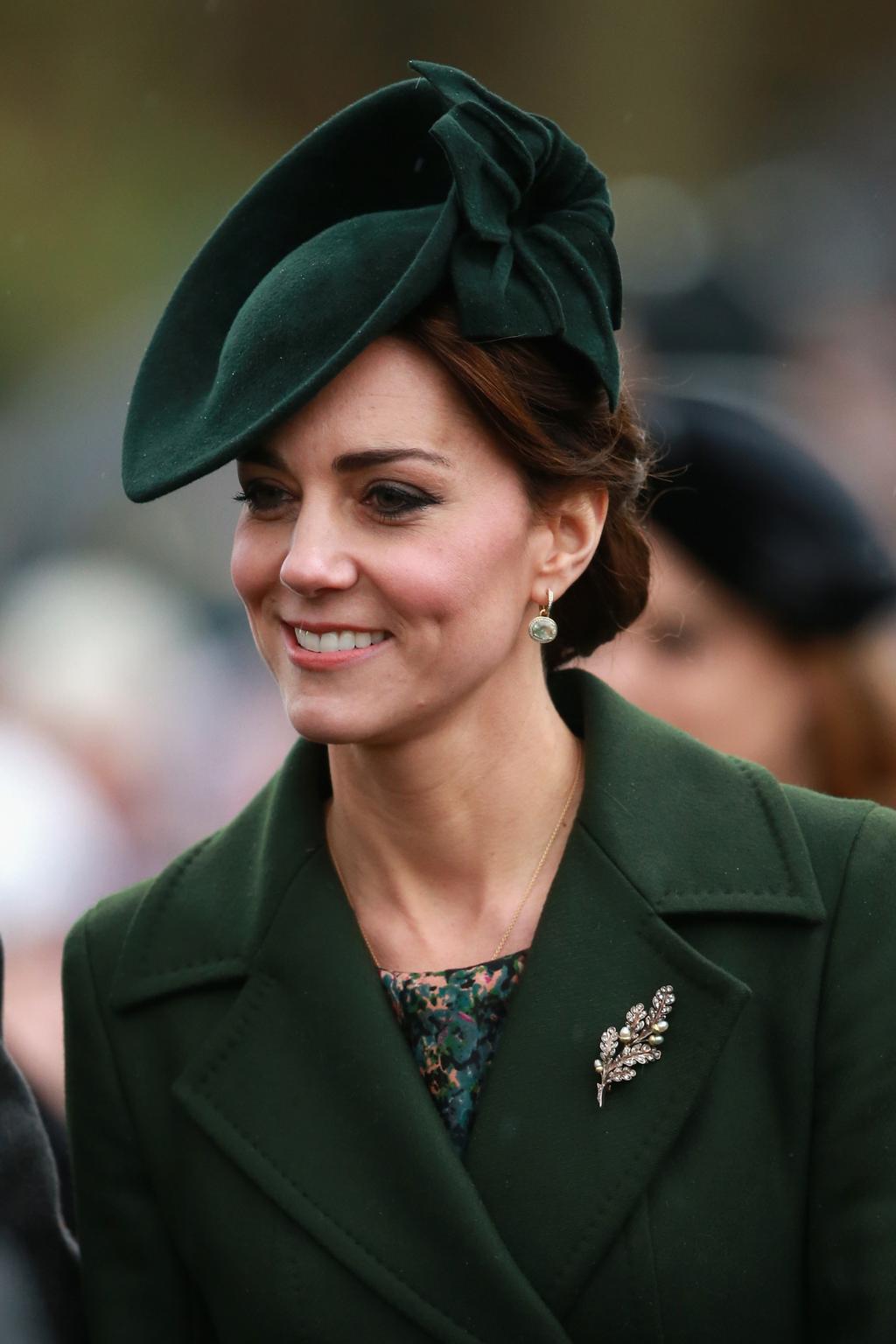 Amethyst earrings
In celebration of their first official Christmas together, Prince William gifted his new wife a pair of green amethyst earrings designed by Kiki McDonough in 2011, which she then wore to the day's church service.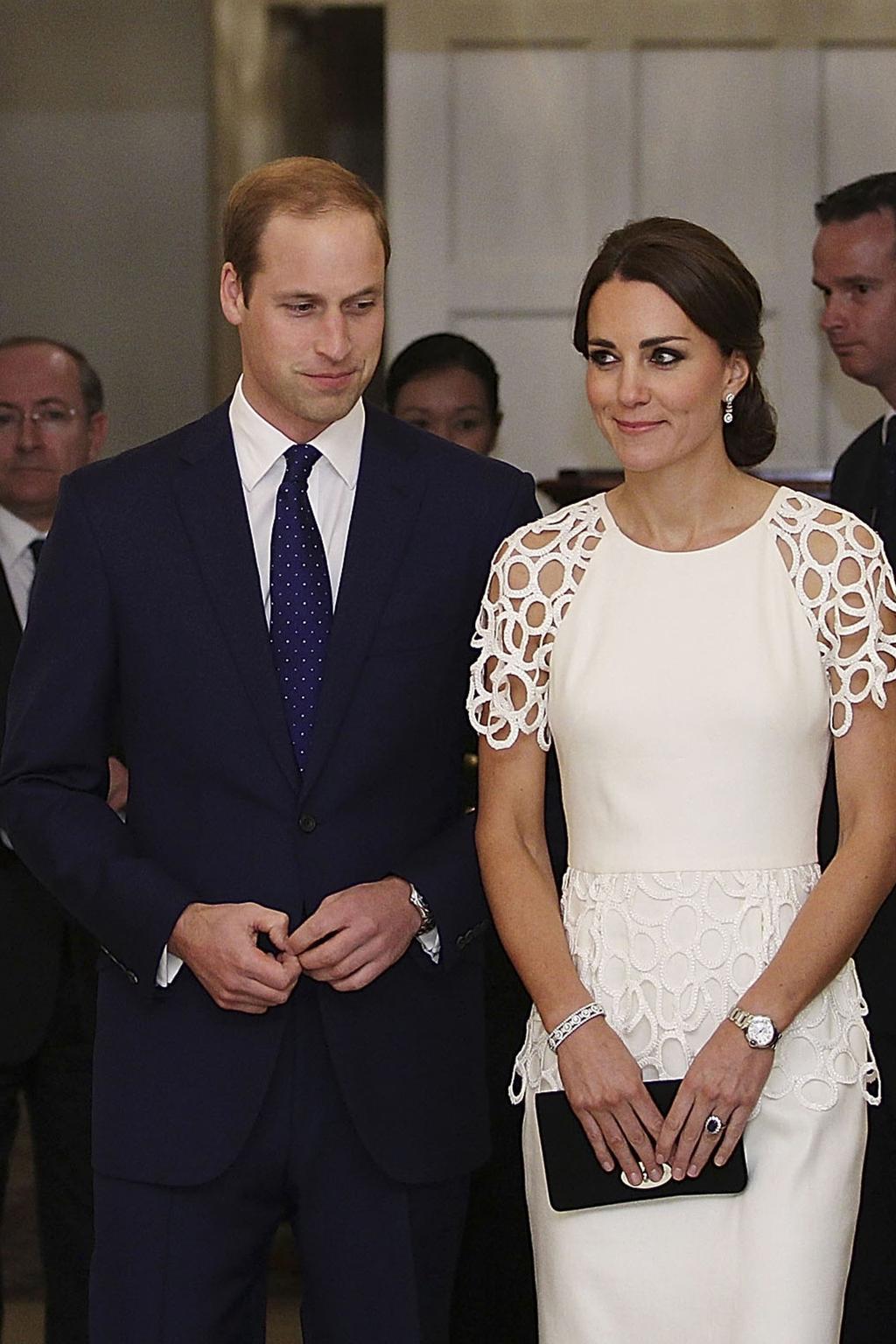 Matching yellow and white diamond jewellery
Following her wedding to Prince William, Prince Charles gifted the Duchess a set of matching yellow and white gold pieces consisting of a ring, a bracelet and a pair of drop earrings she has since worn on multiple occasions.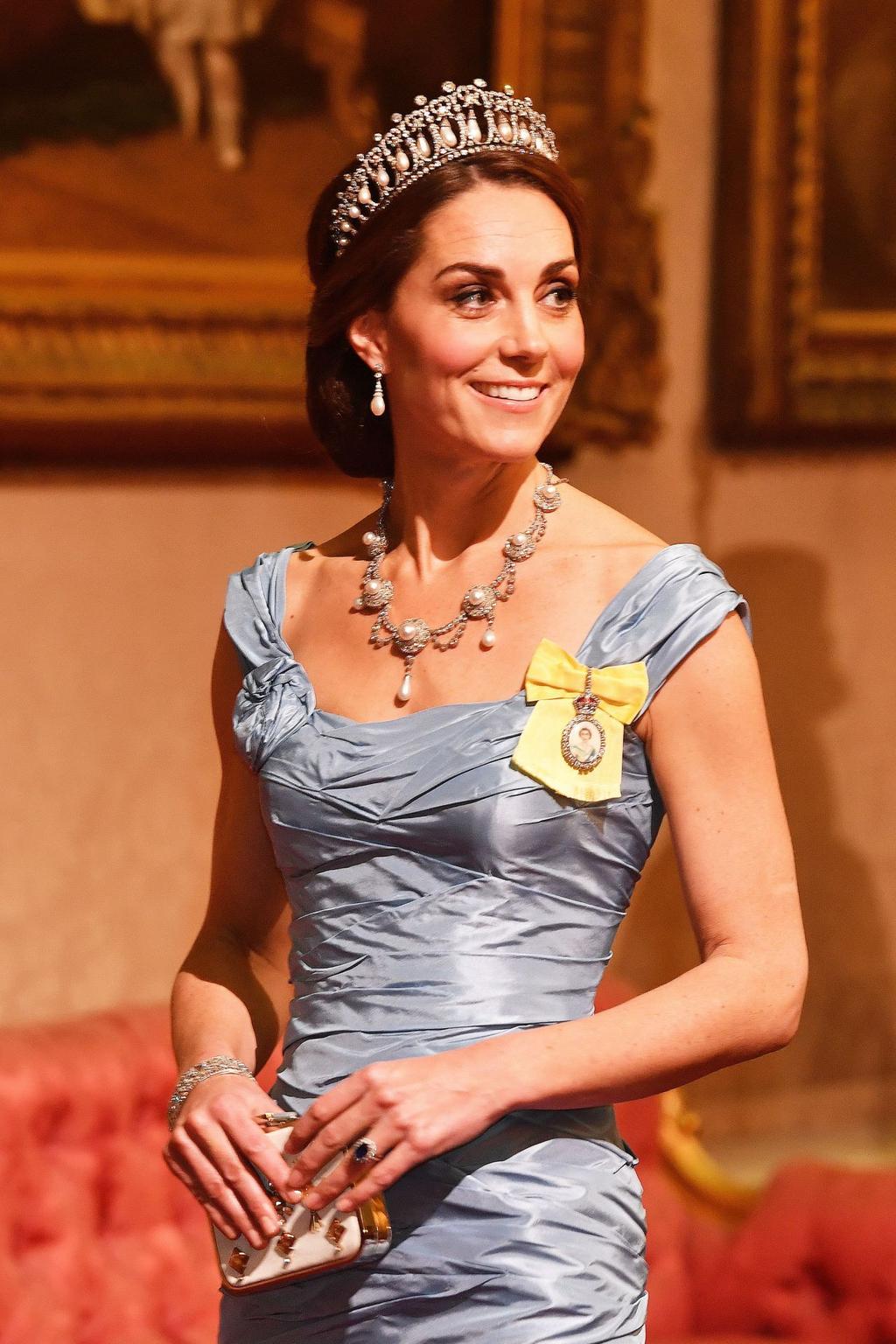 Royal Family Order brooch
While it's been said that Middleton first wore the Royal Family Order brooch to a Diplomatic Reception just last year, the State Banquet at Buckingham Palace she attended in October 2018 was the first time she was photographed wearing it. "I can confirm that Her Majesty awarded The Duchess of Cambridge with the Order in 2017," a spokesman for Kensington Palace told Vanity Fair of the diamond-encrusted brooch complete with a small painting of the Monarch, which also happens to be the greatest honour the Queen can give to a female member of the royal family.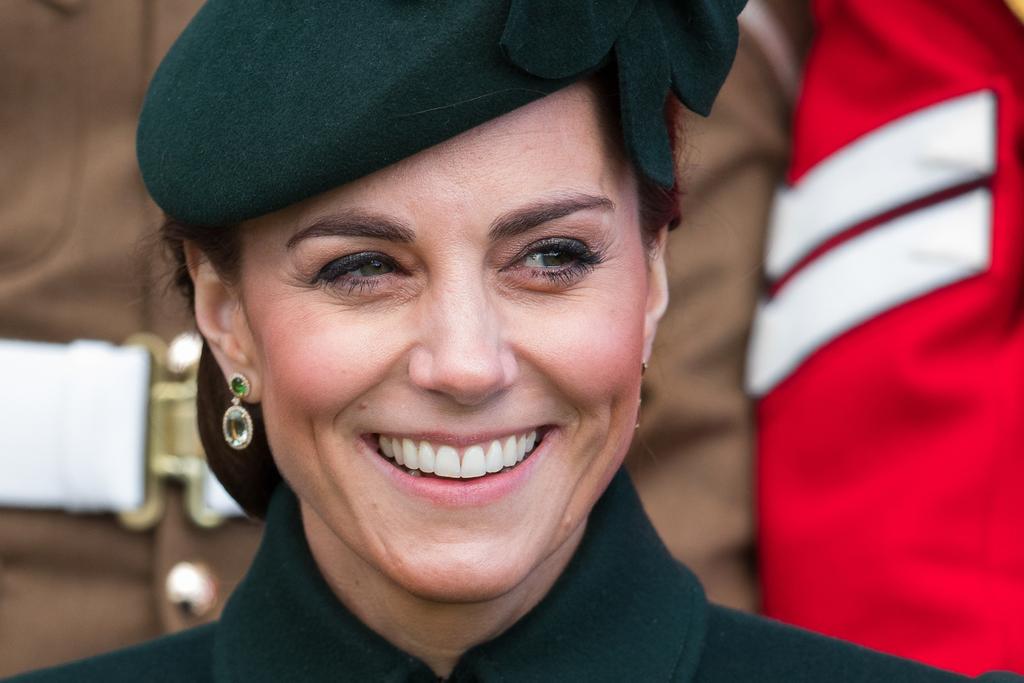 Custom green tourmalines, green amethysts and diamond Kiki McDonough earrings
Rumoured to have been gifted to the duchess in celebration of Princess Charlotte's birth by her husband Prince William, these custom Kiki McDonough earrings have only been spotted on Middleton a handful of times including St. Patrick's Day 2019.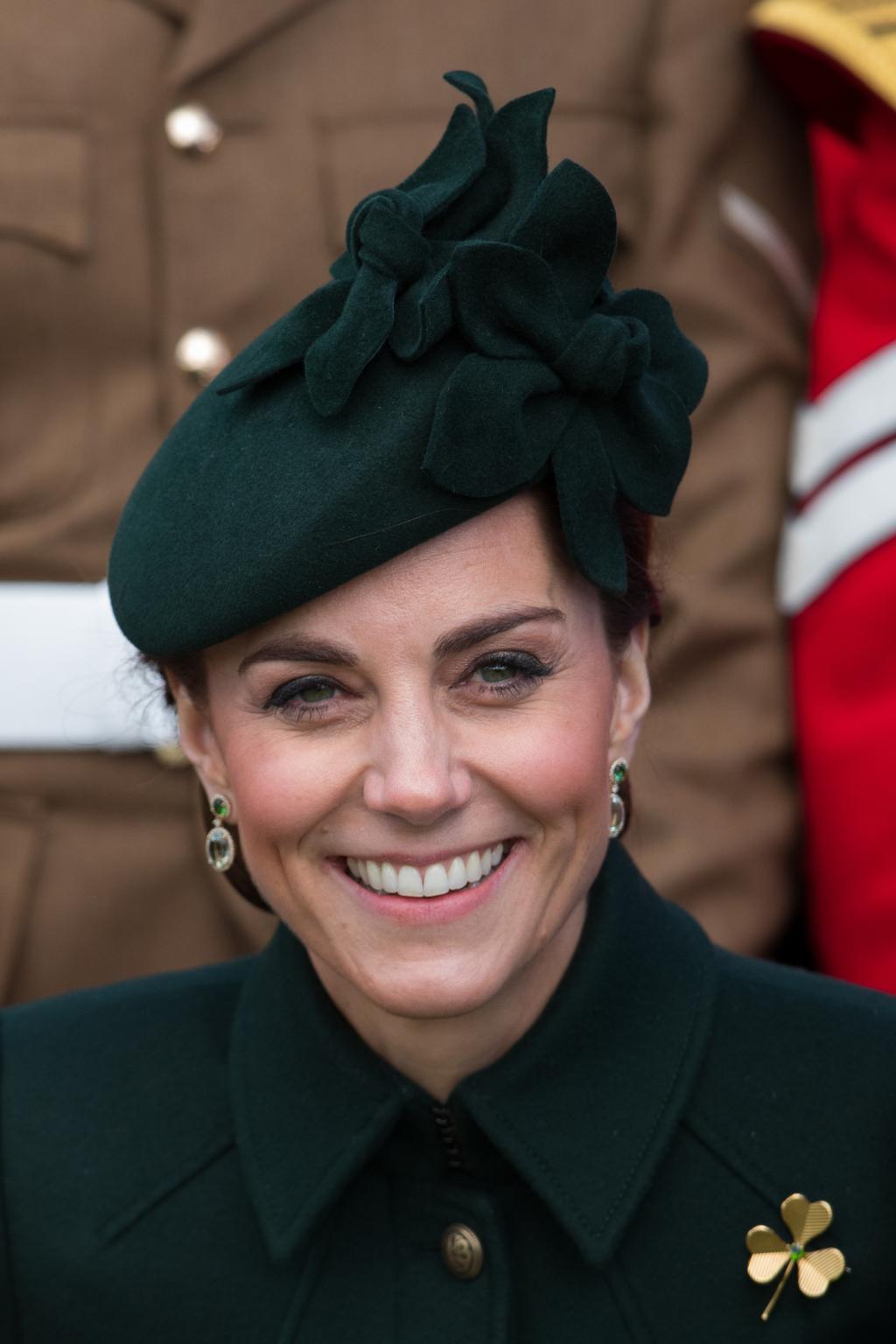 The Shamrock brooch
Loaned to members of the royal family by the Irish Guards in celebration of St. Patrick's Day, Middleton first wore the piece in 2011 and is reported to have exclusively worn it since then. Believed to have been created by Cartier, the brooch features a single emerald at the centre of the textured leaves. Previously worn by the Queen Mother and Princess Anne also, Middleton has worn the brooch on several visits to Northern Ireland as well as St. Patrick's Day celebrations.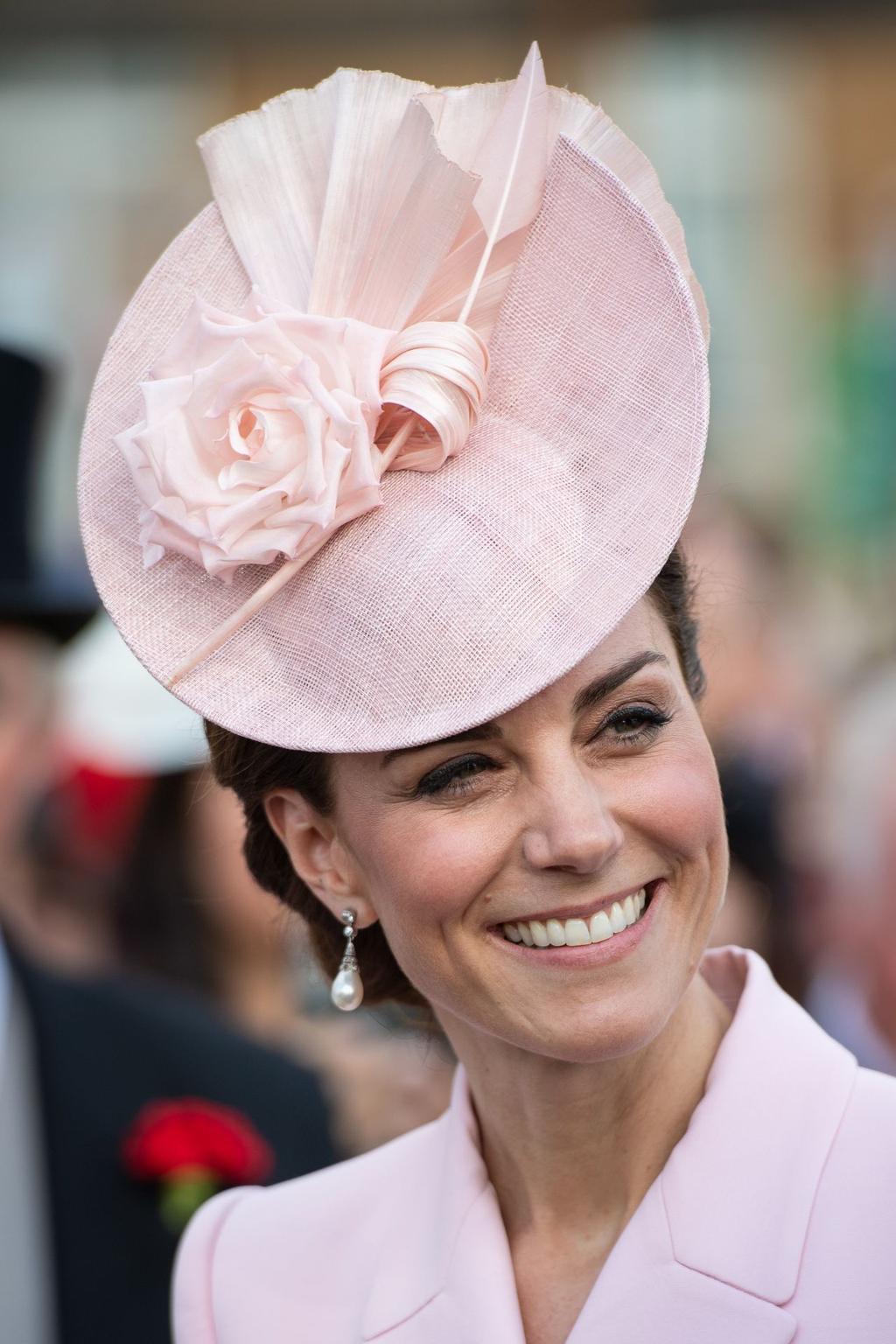 Pearl and diamond drop earrings
The earrings were reportedly a wedding gift from Collingwood jewellers to Kate Middleton's late mother-in-law, Princess Diana. According to Hello! Princess Diana debuted the earrings a month before she tied the knot with Prince Charles in 1981.
Kate Middleton wore the pearl and diamond drop jewels for the first time in 2017 and was spotted wearing them in October 2018 to a State Banquet at Buckingham Palace. The duchess donned the earrings for a third time to attend the Queen's annual garden party at Buckingham Palace in May 2019. For this outing the duchess paired the earrings with a pink Alexander McQueen coat dress and matching hat.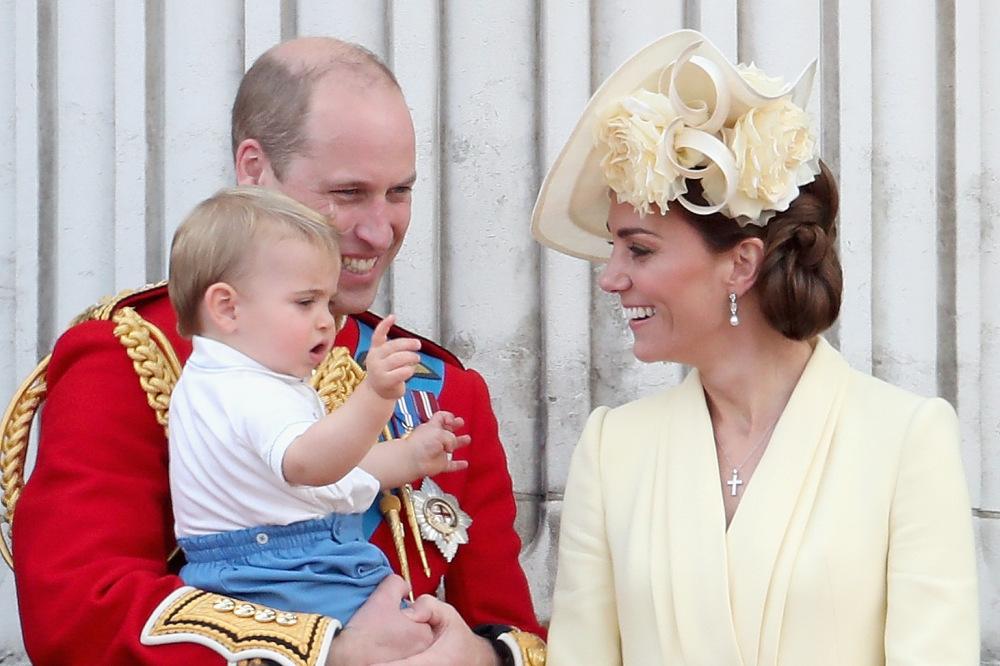 Bahrain pearl drop earrings
When Kate Middleton attended Queen Elizabeth II's annual Trooping the Colour parade in celebration of her birthday on June 8, 2019, she opted to wear a pair of earrings borrowed from the monarch herself. The duchess sported Queen Elizabeth II's Bahrain pearl drop earrings for the occasion, which she previously wore while attending a church service during her visit to Balmoral Castle in Scotland in August 2018. Per People, said diamond-encrusted earrings were reportedly crafted from a shell containing seven pearls, which was a wedding gift to The Queen from the ruler of Bahrain in 1947.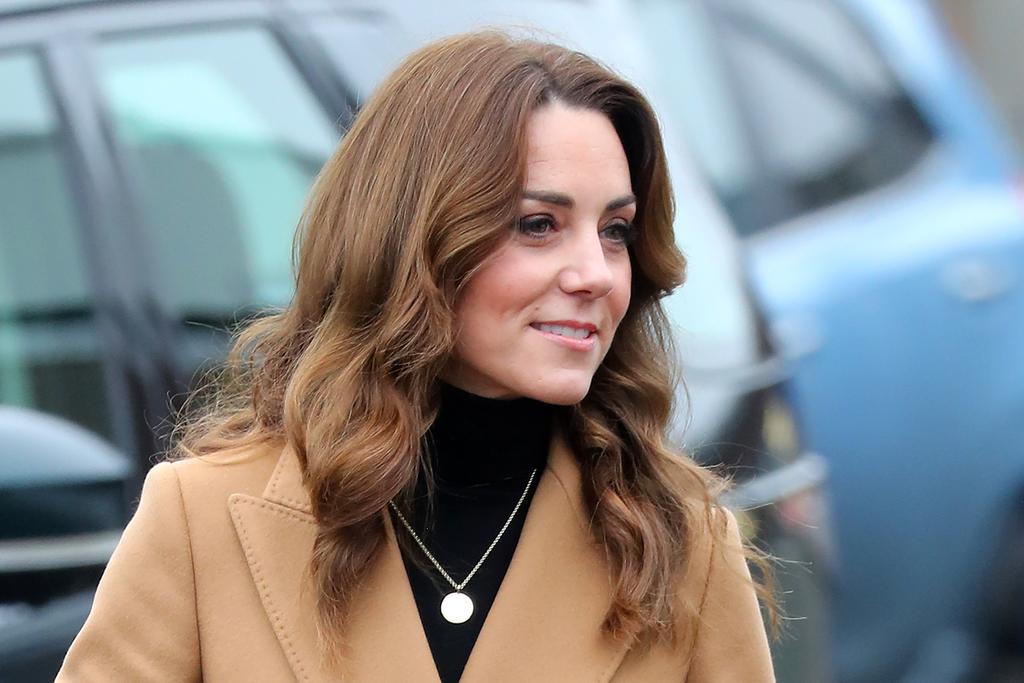 Personalised gold necklace

During a visit to the Ely and Careau Children's Centre in Cardiff, Wales, Kate Middleton stepped out wearing a personalised gold necklace that is suspected to have been a birthday gift from Prince William, given that she debuted it just two weeks after her 38th birthday. The necklace, designed by British jeweller Daniella Draper, is called the Gold Midnight Moon necklace and it features the initials G, C and L for her three children: Prince George, Princess Charlotte and Prince Louis.