digital marketing agency, boom online, has teamed up with soft furnishings retailer, the mill shop, to recreate iconic horror movie posters using a not so scary medium – fuzzy felt. the series captures famous films and cult classics, from the dystopian crime drama a clockwork orange to the chilling psychological thriller the silence of the lambs.
jaws – original poster credit: roger kastel
upon approaching the project, boom online posed the question: 'what if you took away all of the big budget CGI and photoshopping? do you think it's possible to capture the essence of a film with a bit of simple crafting?' reimagining some of the most well-recognized posters, the design team wanted to understand if they could still evoke the feelings viewers experience when seeing a movie poster – specifically for horror – in a not so scary medium.
the shining – original poster credit: saul bass
from this idea, the team set out to find the least frightening medium possible, which turned out to be soft, fuzzy felt. to form the compositions, which were actually all created as digital renderings using specialist computer software, the elements of the posters were first broken down into color layers. from here, the renderings were made, (with no actual sewing involved) applying the texture of the felt. the result is a series of images that gives the original, sinister posters a light-hearted, and almost childlike, appearance.
alien – original poster credit: steve frankfurt & philip gips
a clockwork orange – original poster credits: philip castle
jurassic park – original poster credit: sandra collora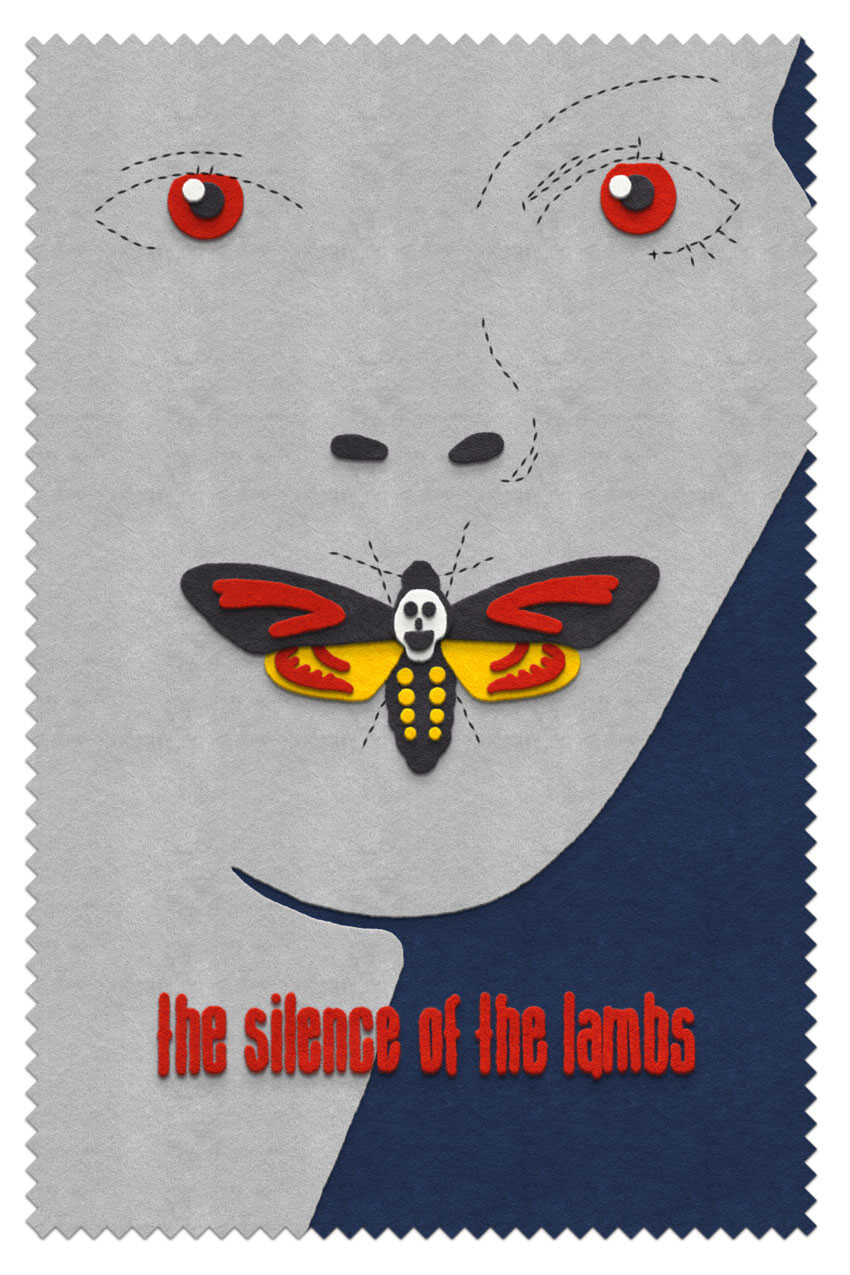 the silence of the lambs – original poster credit: dawn baillie
terminator – original poster credit unknown
project info:
created by: boom online and the mill shop